Bloomsbury Babies is an online resource for parents with under-5s with a focus on attachment parenting.

There are forthcoming events and a day by day timetable for the Bloomsbury neighbourhood in events and daily schedule, other favourite under-5s activities within easy reach, and local places to go.  The tried and tested family recipes are simple to prepare with a maximum of 30mins preparation time. You can also find expert advice on parenting issues by author Elizabeth Pantley. 
Bloomsbury babies run an under 5s 'nearly new' market at Corams Fields, and also a business incubator for parents.
Are you a local parent with a great idea for a new service, product or business?
- would you like to meet up and swap skills with other parent-preneurs?
- be introduced to potential investors?
- get training in a range of business skills?  
- sell your service or product at our regular under 5s mini-market?
- access a top quality creche for your little ones while you do it?  and it's all free!
Parents Workspace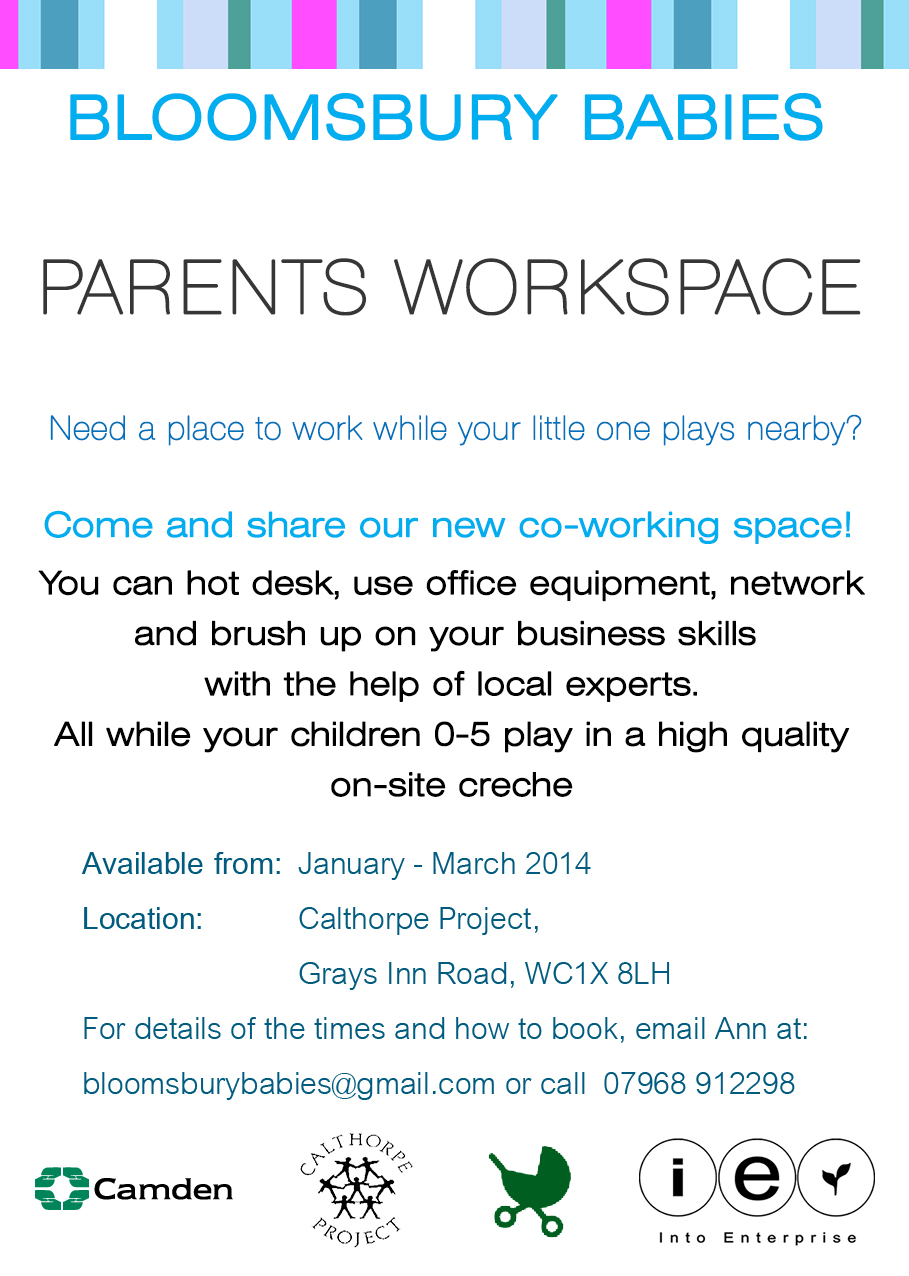 Find Bloomsbury Babies on TWITTER and FACEBOOK