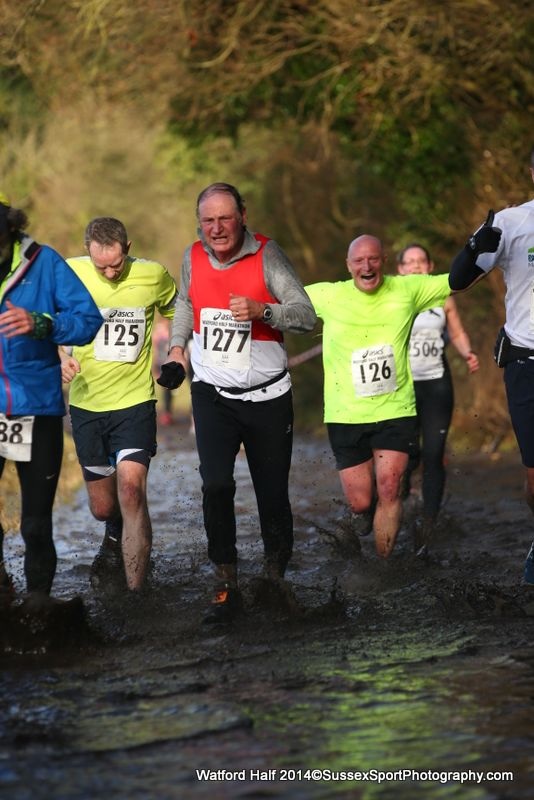 Camden's Housing Chief and Holborn & Covent Garden ward councillor Julian Fulbrook started his campaign for the 2014 London Marathon with a tough run over the hills and through floodwaters at the Watford Half Marathon. He is raising funds for Crisis, the national charity for single homeless people.
'With a third of all new homelessness cases coming from London this is a reminder of the dark side of the capital's housing boom,' he said. 'Soaring house prices and cuts to housing benefit are pushing people into homelessness, and we need to take urgent action on the chronic lack of affordable housing and also to improve standards in the private rented sector.  Crisis is an excellent charity which has education, employment and well-being services that help homeless people transform their lives.'
Councillor Fulbrook, 65, recently retired from his job as Dean of Graduate Studies and Professor of Law at the London School of Economics and Political Science.
All contributions gratefully received for Crisis at