Parking in CA-D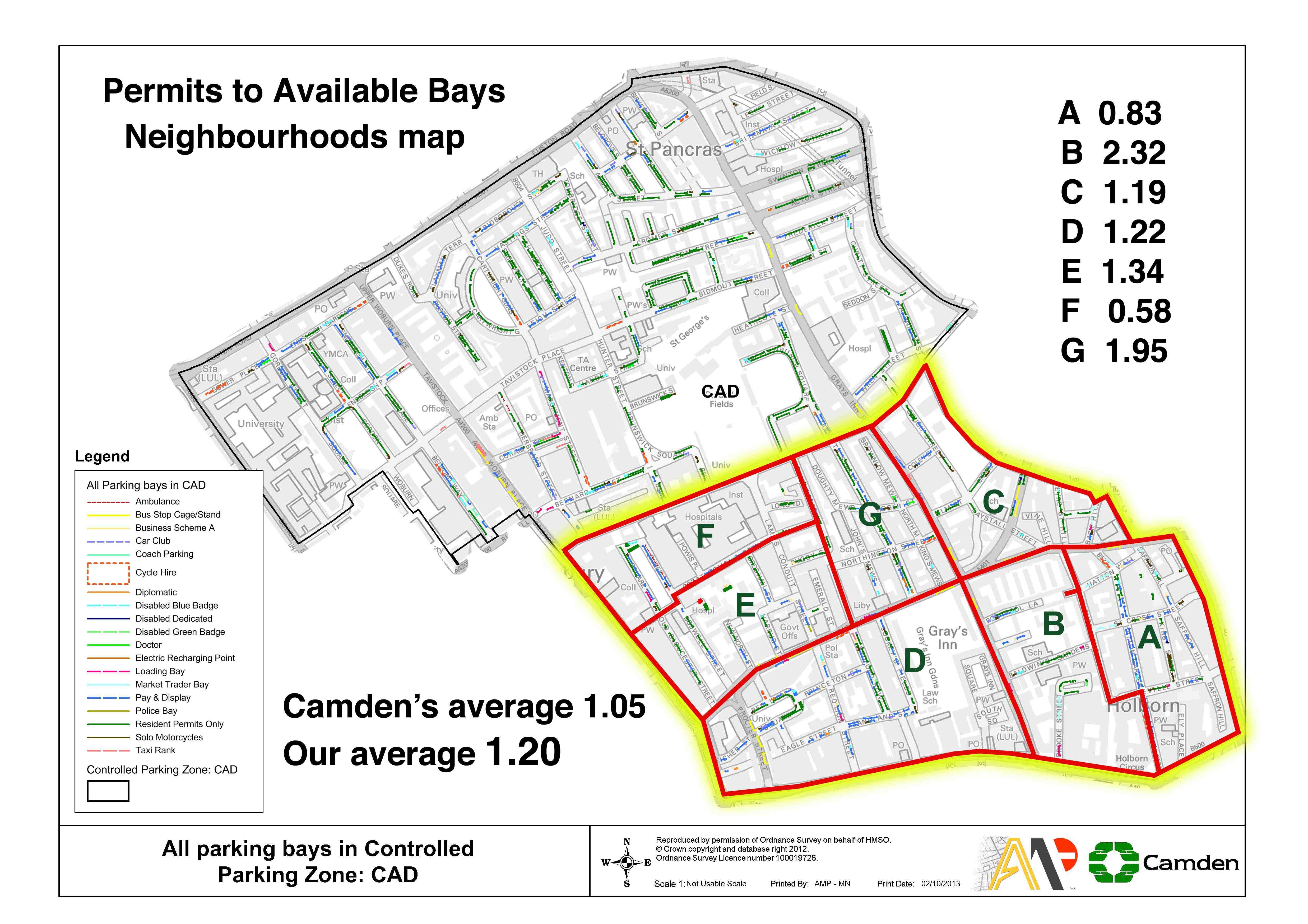 We presented a summary of our CA-D Parking Report at the H&CG Area Action Group meeting on 4th March. Camden say that need to balance the use of the limited kerb space in the borough. We imagine that it's to ensure a fair distribution amongst the various potential users - Residents, P&D, Traders, Doctors etc.
The conclusion of our fact-based, detailed study and report is that residents needs are being pushed to the back.  We are a trapped 'market', having been sold a permit without any guarantee of a space - and more than that; when the pressure of demand from other users grows greater, it's the residents' bay that are first in line for the chop.  Camden can, and do, sell resident permits without ensuring that there is an appropriate and fair ratio of bays available.  It's time for change.
Here are our demands:
Rebalance in Favour of Residents
Protect & preserve existing residents bays
Reduce P&D, increase resident bays
Be reluctant to suspend residents bays
Resident bays suspended for filming to have alternate adjacent provision
Shared use CA-D/P&D
Increase the number of resident bays
Be fair to residents
Click this link to download a pdf of our full report.