Joining St Albans and St George the Martyr in our ward, St Joseph's  now boasts an OUTSTANDING OFSTED. 
The first item in the inspectors' summary of key findings states, "This outstanding school is characterised by pupils joyfully singing, 'We are living, we are learning,' during an act of worship. It is indicative of leaders' commitment to ensuring pupils have the very best opportunities and experiences to help them learn."
The inspectors found that the school was Outstanding in all four areas – Achievement, Quality of teaching, Behaviour and safety of pupils, and Leadership and management.
The report says children of all abilities make exceptional progress – and learning is personalised so each child is able to fulfil their potential, "Every pupil receives the support they need to achieve as well as they can. They make rapid and sustained progress throughout the school."
"Teaching is exceptionally well organised - learning is closely matched to the abilities of all groups of pupils. Teachers plan creatively and imaginatively.
"The curriculum is enriched with visits to local areas of interest and visitors to the school. Music is a particular strength."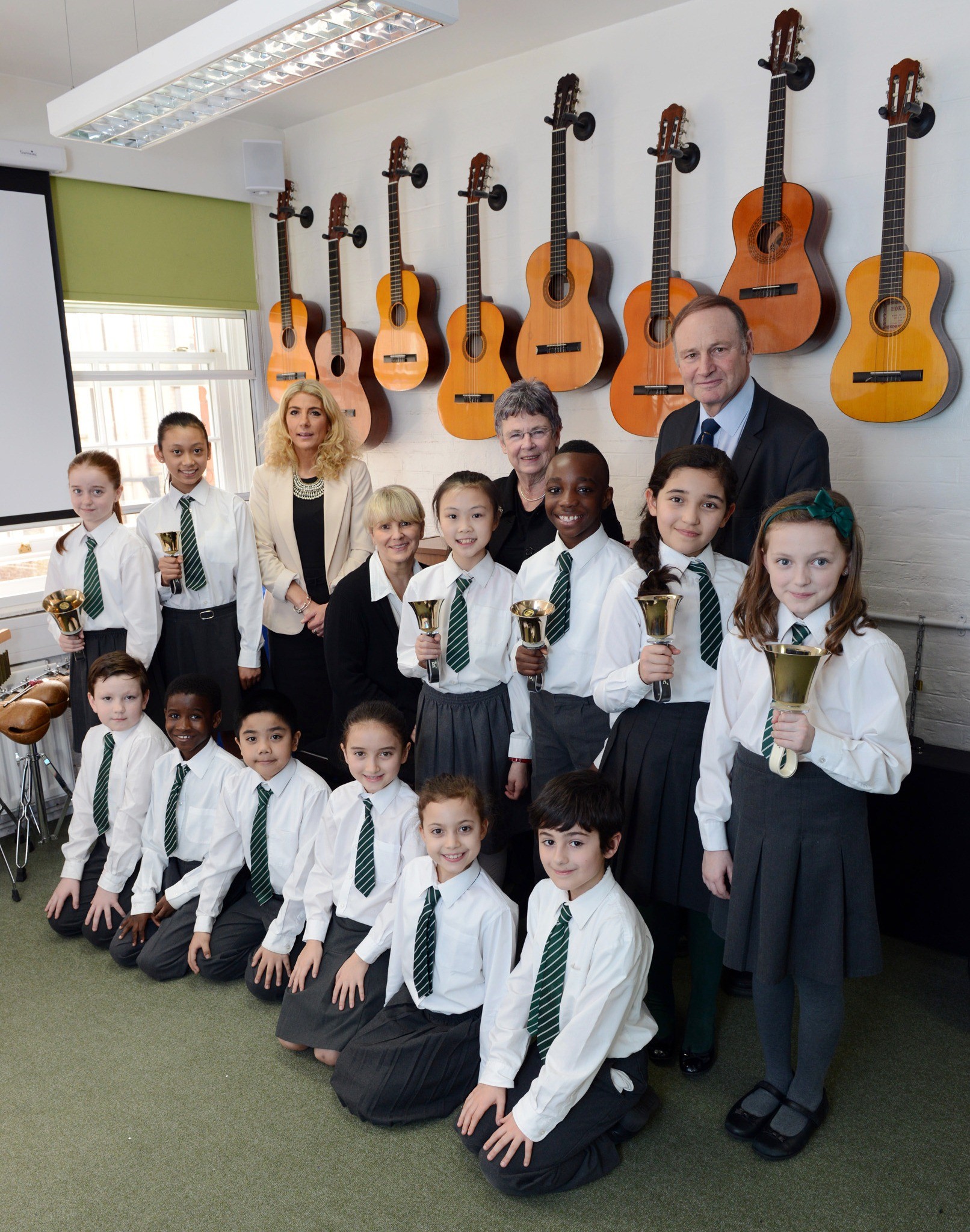 One parent told inspectors that sending her child to St Joseph's, in Macklin Street, was "the best thing that has happened to our family".
Headteacher Helen Tyler, who is praised by inspectors for her 'rigorous, relentless and robust' leadership, said: "This 'outstanding' Ofsted judgement is a tremendous achievement for everyone – children, parents, carers, staff and governors."
Chair of Governors, Councillor Julian Fulbrook, said: "Under Miss Tyler's leadership, the school has undertaken a dizzying upwards journey based upon a belief in every single child, rigorous process and exceptional levels of hard work and commitment on the part of all staff."
Holborn Voice says, "Congratulations.  This is another shining example of excellence in the provision of education south of Euston Road.  All we need now is our own secondary school to add to it."
You can download and read the OFSTED report here
Photo: St Joseph's pupils who are in the choir and/or the hand bell club, along with Headtecher Helen Tyler, Cllr Mason, CBE (Camden Cabinet Member for Children) and Cllr Fulbrook (Chair of Governors).