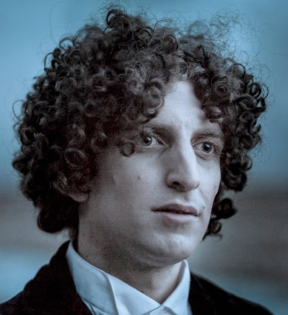 Twenty-eight-year-old Adam Donen has been appointed Bloomsbury's first Composer-in-Residence.
Over the course of the next year, he will be composing Symphony to a Lost Generation, an 80-minute choral symphony inspired by the First World War and its continuing relevance to our presence.
Its first performance will be by the Lithuanian State Symphony Orchestra under the baton of legendary conductor Gintaras Rinkevicius. Grammy-nominated producer Robert Harder will be recording the project, which will receive a world premiere in a major London outdoor space in August 2015.
Donen graduated with a first in English Literature at UCL in 2006 before turning to first songs and then classical music. Other major works include a libretto adaptation of Wilde's Dorian Gray for Russian State Ballet, scheduled for performance in 2016, the puppet opera Jokasta, and The Bernhard Suite, an orchestral collaboration with The Cure's Roger O'Donnell which received a highly lauded world premiere last October.
His work has received comparisons with Wagner and Sibelius. He himself describes his work as "an attempt to move beyond the 'personal, private worlds' that Webern ushered in, and return to tonality, all the while avoiding the trap of the kitsch. It is possible to write works on a very large scale that can be widely understood and felt."
The award has been made by the Bloomsbury Association, who are proud to promote the area's continuing cultural relevance as well as its cultural heritage.
FREE TICKETS TO SEE DONEN'S  WORK AT CADOGAN HALL
Adam will be premiering 3 works at London's prestigious Cadogan Hall on Thursday 5 June (programme beginning 7.30pm).
A limited number of complimentary   tickets  are   available for  local residents.   Contact  Jim Murray at the Bloomsbury Association  (autotrak@blueyonder.com) to request tickets. Mention Holborn Voice.
The Bernhard Suite (UK premiere) - a collaboration between Donen  & Roger O'Donnell of pop band The Cure, performed by the  world-renowned Wurttemberg Chamber Orchestra  ("Their precision and sophistication make for a convincing performance" - Washington Post; "Breathtakingly brilliant!" - Die Welt).
Poems After Lorca (World premiere) - A song cycle inspired by Spanish poet Federico Garcia Lorca, performed by legendary 4-octave virtuoso Ernesto Tomasini, recently made His Excellency in Italy for services to performing arts.
Ballade (World premiere) - A highly emotional work for solo piano, performed by Russian superstar Anna Zassimova.