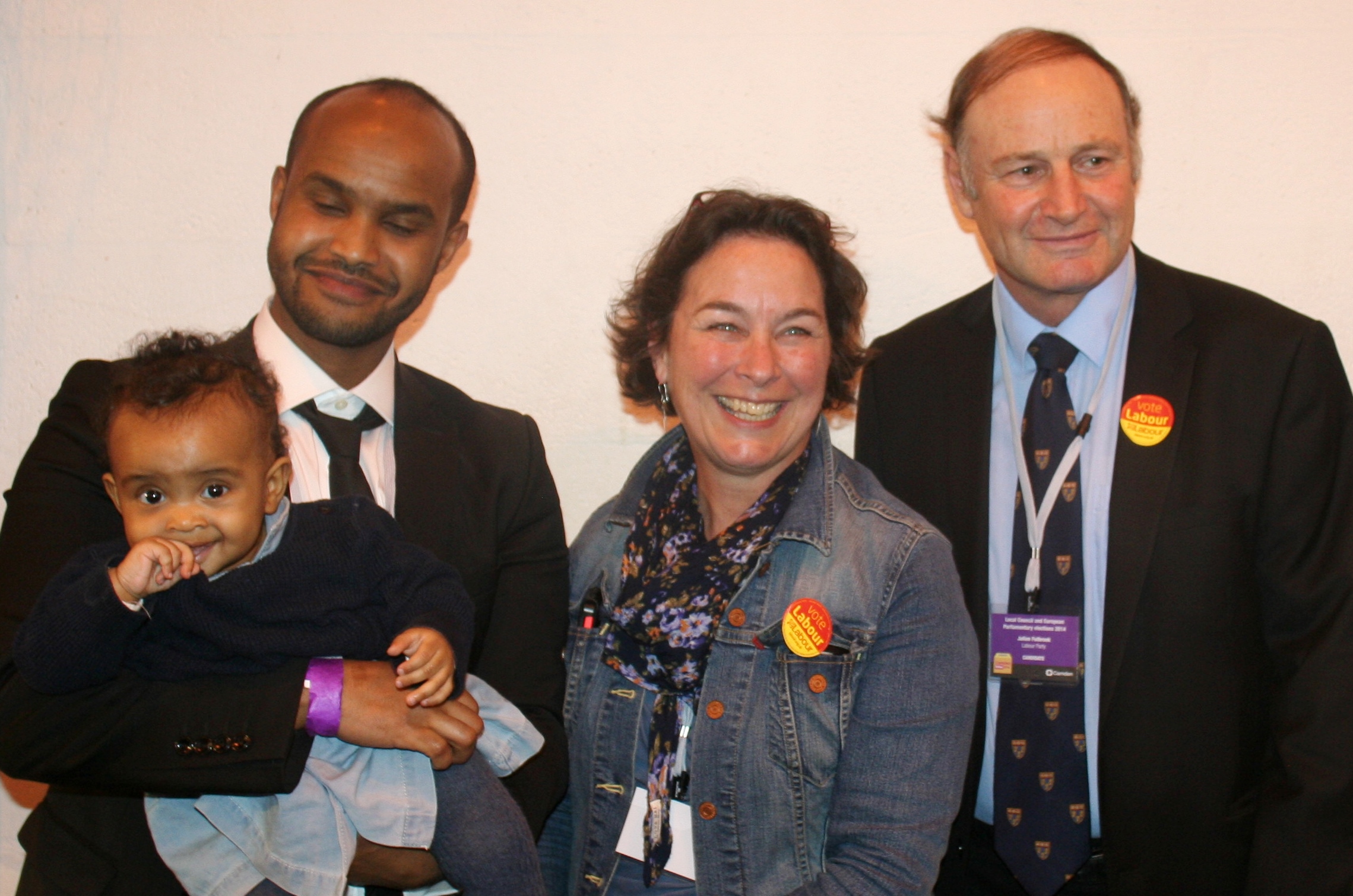 A New Year greeting from your three councillors in Holborn and Covent Garden Ward.
One more year and we are still grappling with the international ramifications of Trump (now shorn of the 'adults' in his entourage) and the suicidal tendencies of a looming 'hard Brexit' for the UK…
Both international and national politics of course play a vital role for us at Camden Council. With 35,000 EU citizens in the Borough there are huge uncertainties for many families if we crash out of the EU. The Brexit jitters have already affected current infrastructure schemes such as new homes in Tybald's Close, the reinvigoration of Holborn Library, and the opportunity to get a secondary school in our area for the 'reservoir kids' forced into painful travel across London to find school spaces. This is because the financial calibrations of such schemes need to take into account both the plunge in house prices, and also the increasing construction costs as building workers and support staff haemorrhage away from the UK.
Probably the greatest impact of government policies is on one of Camden's principal functions - to deal with health and wellbeing in the Borough. The current dire state of the National Health Service is a critical factor for so many of our citizens, particularly in the area of adult social care. And, even though the Chancellor has stated 'the end of austerity' in Britain, we are still coping with half of Camden's budget having been sliced away in the Local Government cuts.
As ever, there are also plenty of controversies at local level. The lively debate in Camden newspapers, Holborn Voice, and at our termly Area Action Group meetings indicate that we are certainly not always agreed on local policies! But here are my personal thoughts on three major areas which merit clear thinking at local level.

Air Quality and Transport
Representing as we do one of the wards in the entire country with the lowest level of car ownership you would not necessarily think that parking and road issues would take up so much time... But with shocking levels of environmental pollution near our homes and schools it is essential we stem the tide of commuting vehicles that are the overwhelming cause of this toxicity. Congestion is a very serious problem, not least for those who have an essential need to use a car, because they cannot switch to walking, cycling or using public transport. Camden Council's bold commitment to achieving World Health Organisation standards for the air we breathe clearly required a new approach, and the draft Transport Strategy, currently in discussion, is our endeavour to improve road safety and deal effectively with pollution. Obtainable on the Council's website we welcome comments. Sadly, one initiative to slowing down commuting vehicles was our third attempt in 2017 to prevent commuters having access to residents' parking bays in the Holborn side of our ward (Covent Garden is 24/7 controlled, and so now is the Borough of Islington). Unfortunately, too few people participated in this consultation, which was a major disappointment.

Community Investment
One of the local levers we have been able to use has been the 'Community Investment Programme' (CIP). Starting in 2010, when with the new coalition Government we were likely to face a blizzard of difficult economic circumstances, we looked at every piece of land that Camden owned and tried to make better use of it. There have been some remarkable successes on this 50/50 project, with the Council retaining freehold but selling 50 per cent of the new homes as private leaseholds and then using that money to build Council homes. The award-winning new homes at Equiano and Frank Dobson Court, coupled with a new community facility, show what can be done.

Street life and homelessness
Homelessness has become a national scandal, and nearly 600 homeless people died on the streets in 2017. There are so many reasons for homelessness, so it is impossible to generalise. But half the deaths were caused by drug poisoning, suicide or alcohol abuse, so there are complex challenges. Rough sleeping has doubled in Camden over the last five years, and yet we still maintain an offer of immediate hostel accommodation, with an additional 39 beds readied over the Christmas period, and active work with the charity Crisis at Christmas. Sadly some rough sleepers refuse the offers of help, and in recent times we have also had an additional problem of Rumanian and Bulgarian 'professional' beggars, some organised by a gangmaster. Camden has two free phone Aps which I would highly recommend as giving local intelligence on rough sleepers, so that they can be helped by social workers, and then the second dealing with street detritus which often accompanies the rough sleeping. See 'Camden Street Safe' and 'Clean Camden'. I used the latter App just the other day to complain about the appalling state of telephone boxes on Kingsway, and was gratified to be approached by a Council officer who was answering the request following a radio call…

Please keep in touch at our termly Area Action Group meetings, where we bring the Town Hall to you; or at our regular ward surgeries; or by email.

All the best to you, your friends and families from the three of us.
Julian