Do you want to know exactly what's in the air you breathe?
Do you suspect that our area suffers from more pollution than we should endure?  High volumes of traffic, queuing vehicles, idling engines, displacement from Tavistock Place.  What about the substantial construction works? They give a hefty kick to air quality.
Air pollution is one of the biggest killers in the UK, responsible for 40,000 early deaths every year - it contributes to heart and respiratory disease, including the development of asthma, and causes lung cancer. Road traffic is the biggest problem for air pollution, with diesel vehicles the worst of all.
How can you tell the actual quality of our air? It's too easy to fob off annecdotal comments.  It's a frustrating worry.  Until now...
Friends of the Earth are providing CLEAN AIR KITS for a small donation. You'll sample your air qaulity, and get a laboratory analysis in return.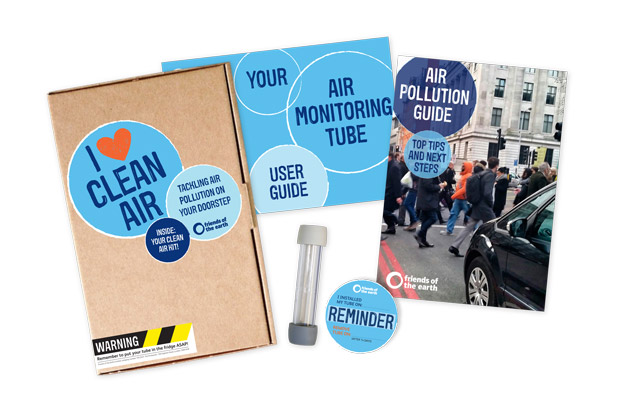 What's in the kit?
A single use air monitoring tube, fixings, and everything you'll need to send the tube back for analysis
How does your air monitoring tube work?

Your air monitoring tube measures Nitrogen Dioxide (NO2), a harmful gas that inflames the lining of the lung and reduces immunity to lung infection.

The Clean Air Kit walks you through the whole process, from choosing a good spot to measure, to installing the tube and getting it back to us for analysis at a laboratory.

Your results will be added to a map of air pollution created in conjunction with experts at King's College London, to help build a comprehensive picture of air pollution in the UK.
CLICK HERE to go to the Freinds of the Earth Clean Air Kit webpage