Tuesday, 31 May 2022 - Wednesday, 29 June 2022

From Covent Garden to Camden Town, and Somers Town to Hampstead, the Borough of Camden is known for its rich cultural and architectural heritage. Historically it has been a prime location for significant built environment proposals dating back to the Georgian era, including London squares, railway heritage and pioneering public housing. More recently, transformational change at King's Cross or future plans for Euston are shaping the borough.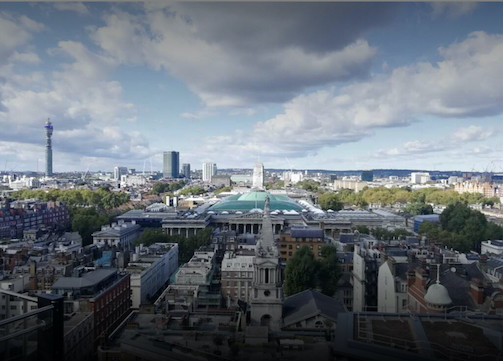 Today Camden is continuing this legacy, attracting the world's leading organisations and showing that new development in existing contexts can be innovative, whilst maintaining Camden's unique and diverse character: its distinct communities, markets, its renowned medical, educational and cultural institutions and transport hubs. The festival will focus on a route that draws people from the residential heart of Camden into central London, showcasing exciting new projects, our wonderful cultural assets and built heritage, as well as new installations commissioned by ourselves and our partners, with a particular focus on our residents and communities.
Browse All London Borough of Camden Events:
https://www.londonfestivalofarchitecture.org/destinations/london-borough-of-camden/