Friday, 29 November 2019 - Sunday, 1 December 2019
Fri 11am-8pm, Sat & Sun 11am-6pm
Coxckpit Yard's celebrated Winter Open Studios brings you the chance to meet and shop directly with over 140 of London's finest makers during two weekends.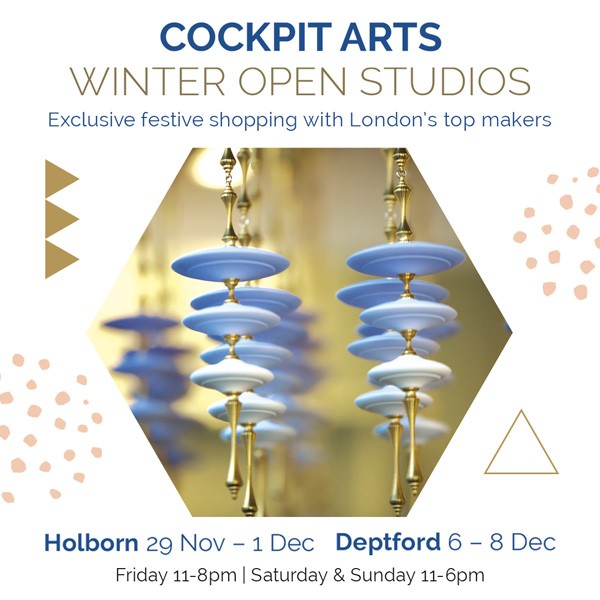 This twice-yearly shopping event is the only time Cockpit Arts is open to the public, making this an exclusive chance to meet some of the best craftspeople in London, see where it all happens and support this hub of creative talent.
Throwing open the studio doors, it's the destination for festive shopping and to buy direct from Cockpit's makers, designers and artists. Whether you're looking for jewellery, homewares, ceramics or fashion accessories … there's so much to choose from for a gift that will be truly treasured.
Holborn | 29 November – 1 December | Map & maker list
Free Entry for Locals
Cockpit Arts are offering free entry to Camden residents for the first hour each day – 11am to 12 noon, Friday, Saturday and Sunday.
Tickets
In advance £5
On the Door £6 (inc. free entry at Deptford)
Children under 16 – FREE
Please note advance ticket sales close at midnight on 24 November