Tuesday, 24 July 2018 - Tuesday, 24 July 2018
6.30 to 8.00pm
On Wednesday 27 June the Leader of Camden Council made the decision to stop all access by motor vehicle from Euston Road into Judd Street; and no vehicle will be able to enter Lansdowne Terrace from the south into Judd Street. There were 9 deputations - 2 in favour and 7 against the closures.
This will be a substantial change affecting local people.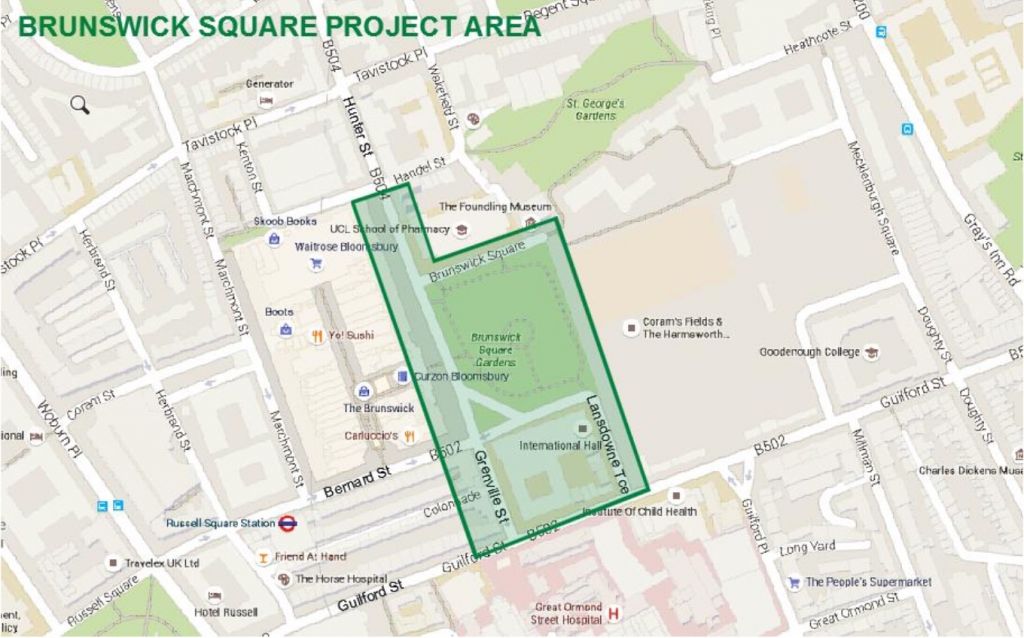 You can read Camden's documents about the Judd Street scheme here and about the Brunswick Sq / Lansdowne Terrace scheme here.
Bloomsbury Residents Action Group (BRAG) are holding a public meeting to raise and discuss the issues.
• Increased travel times, congested traffic and pollution on surrounding streets, endangering pedestrians and cyclists.
• Increase journey times, especially to and from hospitals.
• Disempower the elderly, infirm, disabled and all those who rely on vehicular transport.
It will be more difficult and expensive for:
• Deliveries - everything from groceries to prescribed medications. It will impact on:
• Tradespeople, plumbers, electricians and delivery of services.
Judd Street is a haven for small, independent businesses, most of these rely on regular deliveries, and deliveries may become too expensive and difficult.

Vehicles entering the area from Euston Road will have to weave their way through the narrow historic streets of Duke's Road, Burton Street and Cartwright Gardens.
The meeting will start at 6.30pm
Lumen Church
88 Tavistock Place (Next to Regent Sq.) London WC1H 9RS
Tuesday 24 July

For more information about BRAG and local issues www.brag.org.uk